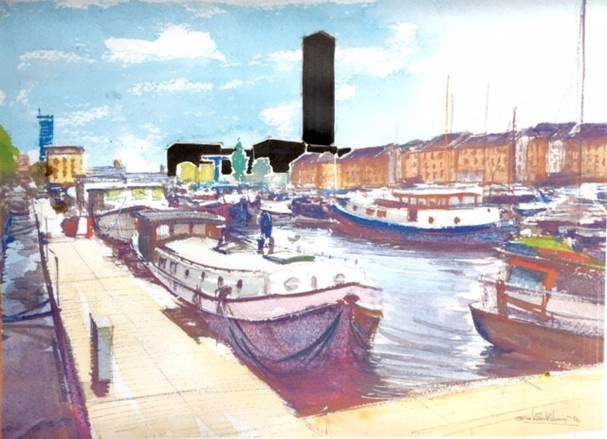 The above illustration was commissioned by a Baltic Quay owner who has lived in the block since 1999 in the wake of Southwark Council's latest plans to build a 28-storey tower on the South Dock Marina.
Whilst the Council has taken the project off its 'rush' list (because of the intensity of objections) there is still a way to go to stop this development. There is a vibrant, cross-community campaign spanning boat owners and local residents and owners of all kinds – search for Save South Dock BoatYard on Facebook or you can find it at http://tinyurl.com/savesouthdock. Registering there is a great way to keep informed during the coming critical year. An initial fighting fund of £7,000 was crowdfunded within a few weeks this summer, and solicitors and a planning consultant with national reputations have been chosen.
There is an open discussion organised by the campaign at 7-8pm on Wednesday 7 December at the Docklands Settlement Centre, 400 Salter Road, London SE16 5LJ.